This weekend, I'll be lacing up my sneakers and headed out on another half marathon. I'm really excited for this race...'s end- a winery. I've done a pretty good job training with a couple set back recently due to my mystery hip pain that just isn't going away. I need to go see a doctor about it, but am trying to rest on it as much as possible this week and see if I can run on Saturday. I did an easy peasy 3 miles on Monday night and felt great, but a recent interval workout made waking up the next morning feel like death. So my goal for the weekend is to survive and hopefully feel somewhere in between.
Since Race Week brings a lot of extra time while I'm trying to fill the time I've been going a little overboard with the carbo loading. I generally do a pretty terrible job fueling before race day. One time I ate a churro for dinner the night before a race... and had no breakfast. Another time I drank 3 beers and ate something fried (and delicious) with zero nutritional value. And another time I ate so many handfuls of gummy bears during a race that they congealed in my stomach and created a massive blob that moved up and down in my belly like a bowling ball. So.... I hope this makes you feel better about your own nutrition.
But back to carbo loading.... We generally don't eat a lot of pasta around here. Actually, we pretty much never it eat. However, I recently just got a hankering for all Italian all the time and have a couple awesome recipes to share.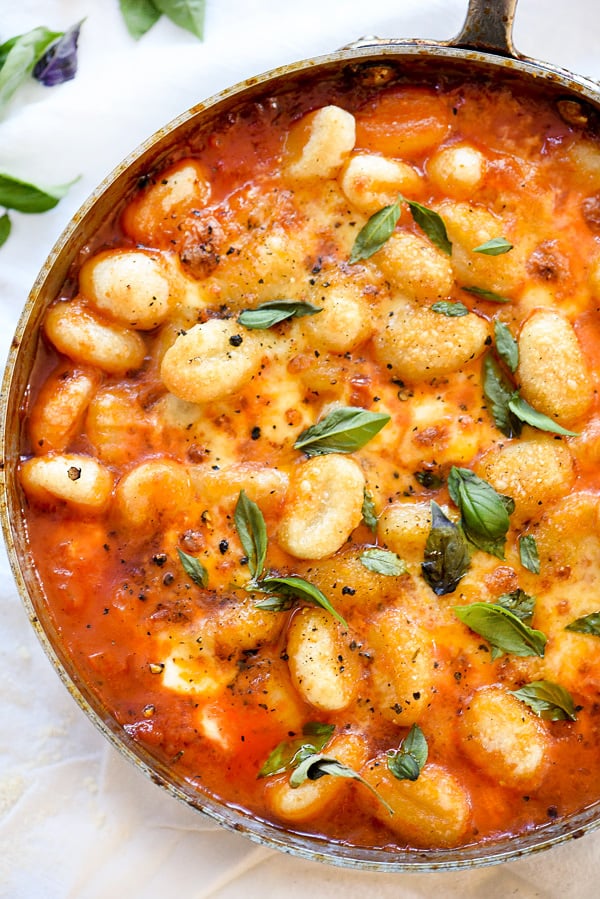 So good. Try it. Love it. Make me some. I would recommend using less cheese than the recipe calls for. I roasted some broccoli for a side dish and it was incredibly satisfying. Oh, and add lots of red pepper for a nice kick.
I won't lie. I found this recipe because I had a bag of frozen meatballs that sat in my freezer for an embarrassingly long time. I didn't want to buy a million ingredients and I waned a lazy meal. It checked all those boxes and more. I add a bunch of fresh herbs, onions, and good Parmesan (but less than the recipe called for) and paired it with brussel sprouts. Easy, filling, and delicious.
I will start switching to boring foods that are easy on the stomach in a couple days, but any pasta recs before then? I'd love to stare longingly at another tomato/cheesy/delight.