Well lookie lookie. I'm back. Sorry for the unscheduled hiatus last week. Lots of excitement was happening around these parts with a surprise party, some house projects, and a bit of a weekend adventure. I can't wait to share those with you, but given the state of things I'm asking for the opportunity to briefly express my sadness with the acts of terror across our world. Whether we see news covering Paris, Lebanon, Russia, or the systems of injustice that plague people across endless borders, I, like all of us, am dismayed.
Times like this make me feel tiny and helpless. I learned to express this most clearly by just saying 'my heart hurts.' I struggle with what to share to try and convey the sadness we all feel, but am lost for words. I understand that many of us feel this way and vacillated back and forth on the appropriateness of writing about this destruction on my slice of the internet filled with running, recipes, and chatter. I wanted to offer one thing that helps me.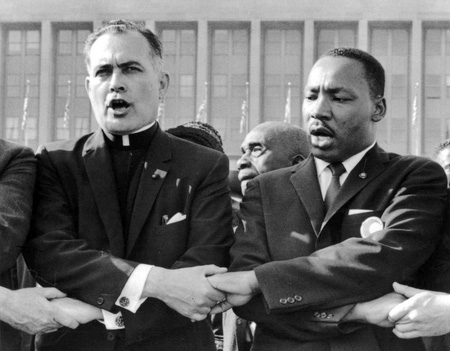 Many years ago when I was struggling with how I could express hope while going through an intense period of change, I read a line from one of my favorite role models. Father Hesburgh, a civil rights leader and previous president of one of my alma maters. As a priest he wrote that when looking for strength his favorite prayer was simply "Come Holy Spirit." I've uttered, laughed, cried, and smiled through these three words hundreds or thousands of time since then. The brevity and strength of words can come in handy in times like these. It came to mind upon learning that a current student at another one of my alma maters was killed in Friday's actions; my sincerest hope is that the family of that young woman and the dozens of other affected understand that we are with them.
I hope that all of us have an opportunity to express and process the pain that victims of terrorism and systematic programs of oppression cause. I hope we get the opportunity express our gratitude, hug those we love a little closer, look at our priorities with clear eyes, and maybe even learn a bit more about how and why our world is faced with this pain. I hope we can through actions be in solidarity with those different than us. I hope for hope.
And to share a couple of things I have been reading recently: