What is 'it' you may ask?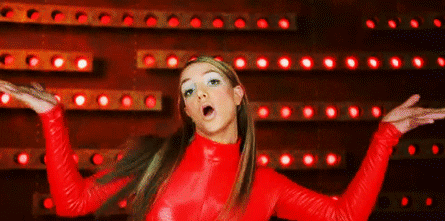 Well, it started with some wine and ended with... bribing 3 people to join in the next half marathon! I feel irrationally proud of my prowess at convincing people to struggle through the pain, heat, shin splints, and chafing for a free t-shirt and beer at the end of it all. How did this all happen? In my element, of course, with wine and art. Andrew and I hit up a happy hour at the Museum of Fine Arts Houston this past week and by the end of a couple plastic glasses of cheap pinot grigio, I had convinced him and our friends that it was only logical that they join in the... fun.
So what do I mean by 'oops I did it again'... well you see I have quite the history of convincing people to run races with me- everything from 5ks to full marathons. Surprisingly, all of these people are still my friends. Very surprisingly. I don't know why people still talk to me.
And now that my solo run has become a quad run, I'm really feeling the need to focus in on the training. I've found myself consistently frustrated with the adjustment of getting used to what a challenge it is to train here. Part of it is the temperature, part is the humidity, and part is how does training fit into my life. It is way more challenging to find the time to train with house projects, puppy dog eyes, and so much Netflix to watch. But getting the me-time on a run or in a quick trip to the gym makes me so much better at the rest of my life. I have more energy, feel better, and generally makes me nicer to be around :)
So here is what this week looked like training wise:
M- Cross Trained at the Work Gym w/ Elliptical and Weights
T- 3m run cancelled due to rain, so Rest Day
W- 4m (1 mile warm up, 2 miles in the low 8s, and 1 mile cool down)
Th- Yoga Class at Work
F- Rest Day
S- 6m run to start the weekend off right
What is motivating you to keep moving these days?